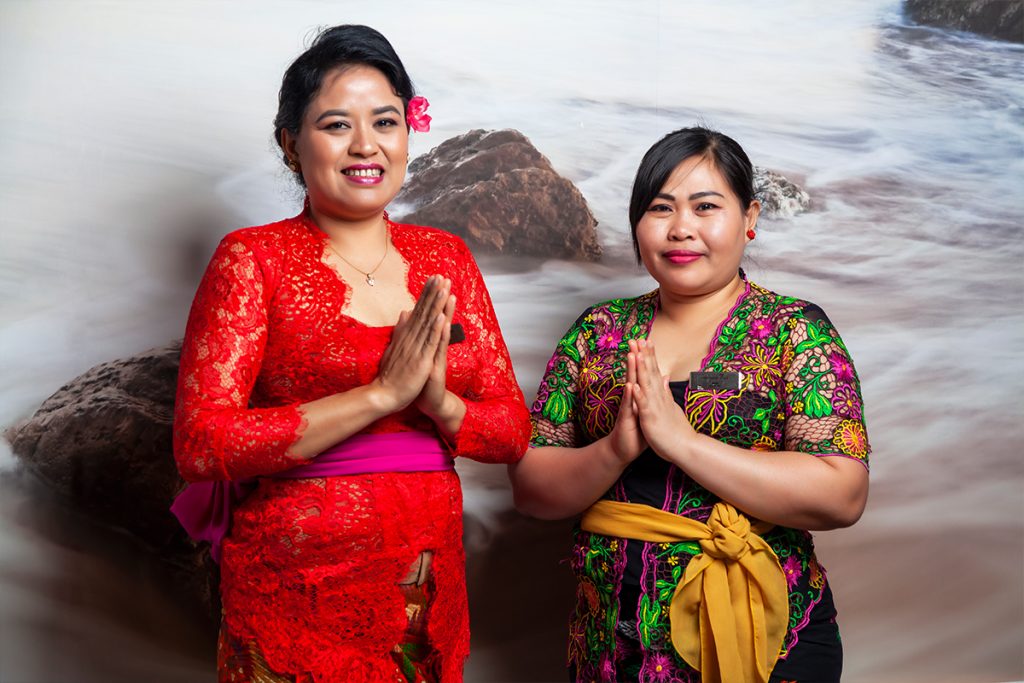 The SPA gallery, an oasis of peace and relaxation, invites you to the world of the Orient, to which you will move thanks to the massages performed by the fantastic inhabitants of Bali – Daju and Nur. Qualified masseuses with an exotic touch and the smell of floating oils will take you into the world you dream about – peace, tranquility and total relaxation, restoring a good mood.
THAI MASSAGES
Balinese Massage is a traditional Indonesian massage having its source on the island of Bali. This is a unique combination of several techniques, first of all acupressure, Ayurveda, reflexology, stretching and aromatherapy in one session. Thanks to it, you will achieve deep relaxation of the whole body
Balinese massage for 4 hands has a good effect on both hemispheres of the brain, so a large amount of stimuli causes specific reactions of the massaged person's body, loosening a larger group of muscles at the same time, improving circulation at one time in a larger area, which gives a quick effect of relaxation and thus calms emotions
Thai massage of the whole body - traditional Thai massage consists in stretching the whole body and loosening the fascia through pressure (using thumbs, hands, elbows, knees, feet) on energy channels. Massage perfectly relaxes the whole body and improves the mobility of all joints
Thai foot massage - this combination of massage with acupressure zones reflexology feet. By acting on the reflexological zones located on the feet, the massage helps the body work detoxifying the immune system, improving sleep, removing the feeling of tired "heavy legs". When used regularly, it helps relieve everyday stress and reduce the risk of diseases that cause damage to the circulatory system
Thai massage on coconut oil - regenerating - is a combination of strong Thai massage and massage with the use of oils. Coconut oil used on the skin of the whole body perfectly moisturizes and smoothes. Natural antioxidants delay the aging process of the skin.